The health supplement industry is experiencing an unprecedented boom and is predicted to touch a valuation of USD 216.3 billion by 2026. From feeling alienated and disillusioned by the apathy of the mainstream healthcare infrastructure to looking for side effects-free alternatives for allopathic prescriptions, there are countless reasons for the dramatic spike in people's recent inclination towards supplements. Two all-natural ingredients that are taking the supplement industry by storm are – Maca and Tongkat Ali. Do you want to know what they are? If yes, then read ahead.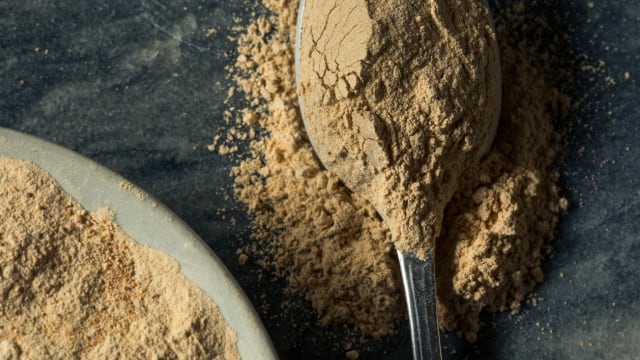 Maca and Tongkat Ali: Definitions
Also known as Ginseng Andin or Peruvian Ginseng, Maca is an herbal supplement extracted from the roots of Maca plants that grow on the plateaus of the Andes. It has been grown as a root vegetable for over 3000 years and is a relative of radish. You would be surprised to know that Maca smells like butterscotch. Since ancient times, Maca has been used as a traditional concoction to boost energy levels and sexual libido. However, there exists limited scientific data to validate its ergogenic claims.
On the other hand, Tongkat Ali is a herbal supplement derived from the root of Eurycoma Longiflia plants, which are endemic to the South-East Asian countries of Malaysia, Java, Sumatra, Thailand, and Vietnam. In Asia, Tongkat Ali has been used as a traditional medicine to cure ailments like malaria, sexual dysfunction, anxiety, intestinal worms, etc. Furthermore, herbalists term the ingredient as an adaptogen that assists the body in managing various kinds of stressors, including emotional, physical, and chemical stress. Tongkat Ali has recently garnered immense popularity owing to its beneficial constituents, like flavonoids and alkaloids, which are robust antioxidants that can fight cellular damage caused by free radicals.
One of the primary differences between Maca and Tongkat Ali for ergogenic aids is that the latter has been the subject of considerable scientific scrutiny for the past twenty years, whereas what we know about Maca is primarily anecdotal and highly restrictive vis-à-vis empirical studies. Nevertheless, after a quick overview of both these condiments, it is time to see what they can do for our overall energy levels.
What Can Maca Do For Energy?
Maca root deals with ailments such as weak bones, memory loss, infertility, etc. However, these claims are not 100 percent backed by science, and there is a long way to go until we reach that point.
Maca Improves Sexual Energy in Men – A randomized, double-blind clinical trial with 50 men experiencing mild erectile dysfunction was given 2.4 gm of Maca for 12 weeks. The results revealed that, as opposed to the placebo group, those who had consumed Maca had higher erectile function scores. Likewise, a study by BMC Complementary and Alternative Medicine analyzed Maca's usage for improving sexual energy and found that the herb may positively impact problems like low sexual desire and erectile dysfunction. However, the total number of trials and studies is insufficient to make a concrete conclusion.
Maca May Decrease Anti-depressant Induced Sexual Dysfunction in Women – A 2015 study published in Evidence-Based Complementary and Alternative illustrates that Maca may mitigate anti-depressant-induced problems, such as low libido, vaginal dryness, and difficulty in reaching an orgasm. The double-blinded, placebo-controlled study comprised 45 women taking anti-depressants known as SSRIs or SNRIs. They were given 3.0 gm of maca root per day. At the end of 12 weeks, the group that consumed Maca had lower rates of sexual dysfunction as opposed to the placebo cohort.
Maca Can Potentially Improve Sperm Motility and Concentration – A small double-blind, placebo-controlled study published in Evidence-Based Complementary and Alternative Medicine in 2015 revealed that the semen quality of the 20 male test subjects considerably improved as opposed to the placebo group. The participants were given 1.75 gm of Maca per day, and after 12 weeks, there were slight positive fluctuations in sperm motility, and concentration improved. But there were no pertinent changes in sperm counts.
What Can Tongkat Ali Do For Energy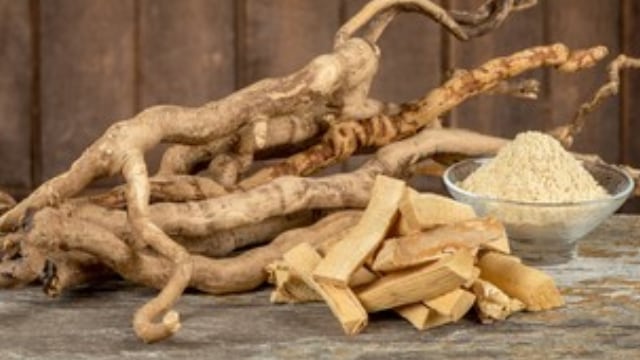 Better Sexual Energy and Increased Fertility among Men – Similar to Maca, Tongkat Ali also has properties that can enhance male fertility and sexual energy. A 2016 medical investigation conducted on human and animal test subjects reflects that the consumption of Tongkat Ali increased semen volume, sperm count, and sperm motility among the participants. Likewise, heightened production of testosterone coupled with the better erectile function was also observed. It is important to remember that Tongkat Ali has been deemed the best all-natural remedy for sexual performance after Viagra.
Better Body Composition – Tongkat Ali is known to help our body with better energy efficiency. It is equipped with bioactive called quassinoids that reduce fatigue and enhance endurance. For example, a five-week study of 14 men participating in a strength training program found that those who took 100 mg of Tongkat Ali per day experienced a significantly more significant increase in lean body mass than the placebo cohort.
Increase in Testosterone Levels – Tongkat Ali is one of the few natural herbs proven to elevate testosterone levels in both men and women. There is sufficient evidence and clinical trials on the testosterone-related effects of consuming Tongkat Ali conducted within the last 20 years. The herb facilitates the release of a higher proportion of free testosterone through the adrenaline, pituitary glands, testes, and ovaries. For instance, a clinical trial with 47 participants reported an increase in free testosterone of up to 600 percent in 24 weeks. Likewise, a one-month study in 76 older men with low testosterone levels found that the daily intake of 200 mg of Tongkat Ali increased testosterone levels to significantly higher levels in 90 percent of the participants.
Wrapping It Up
So, there we have it, a crisp summary of what Maca and Tongkat Ali can do for our energy levels. Of course, both herbs have unique benefits, which sometimes overlap. However, the bottom line is that if you want to improve mood and fertility, then Maca might be a better choice. On the other hand, in case you are looking to boost your physical performance, strength, and sexual libido, go for Tongkat Ali.